Your Volvo is an amazing collaboration of engineering, design, testing, and manufacturing. It also has a multitude of moving parts. These parts have their own life cycles and complexities.
Swedish Motors MN uses a factory-formulated predictive maintenance approach to help you minimize the number of breakdowns through proactivity, instead of reactivity.
Let's be honest, parts wear out overtime – belts are good for so many revolutions, tires for so many miles, brakes for so many pounds of stopping, lubricant for so many hours. Replace them when you decide, not when they decide.
Schedule a predictive maintenance appointment today!
Contact Us
Predictive Maintenance Chart for 2013 & Newer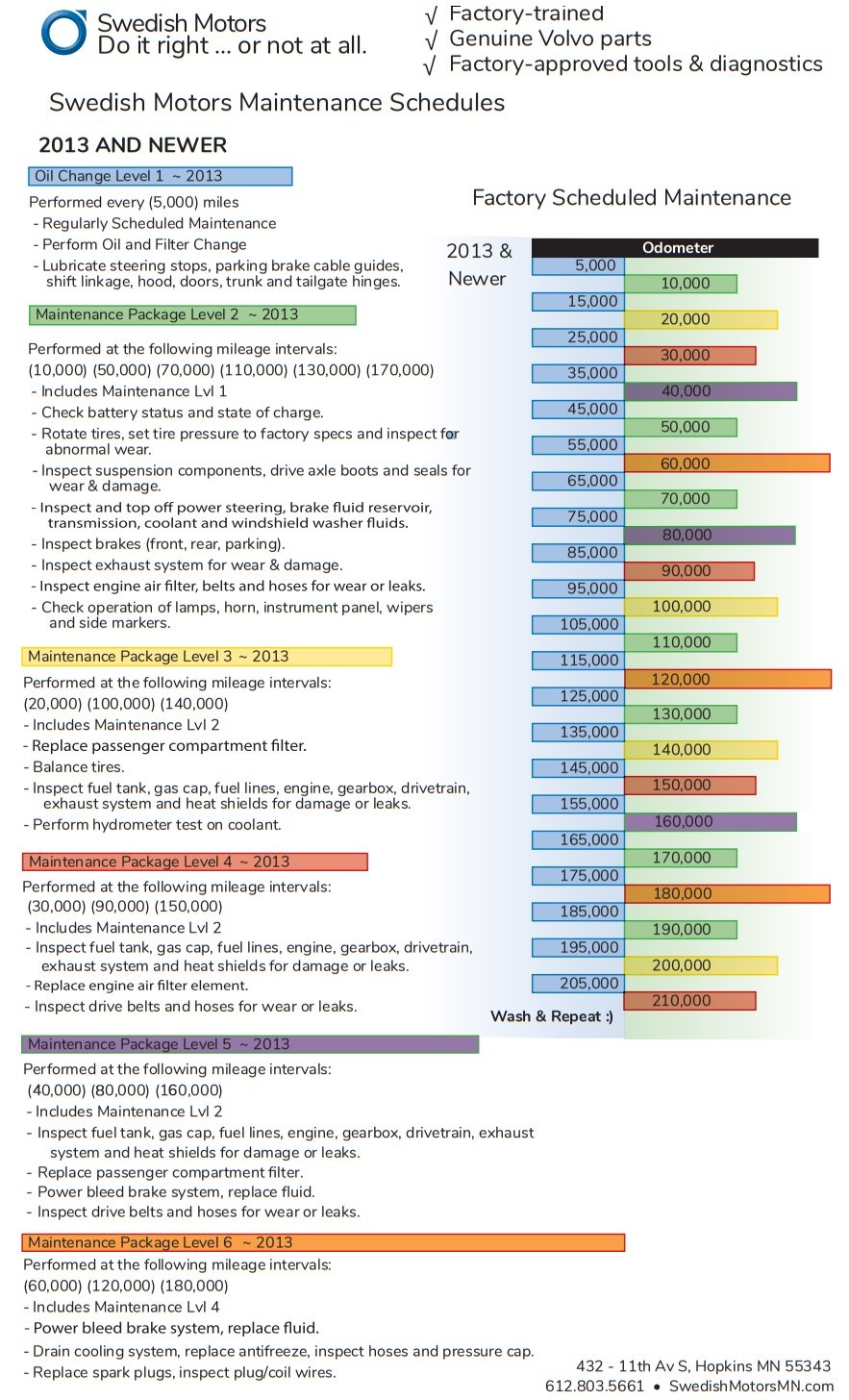 Predictive Maintenance Chart for 2012 & Newer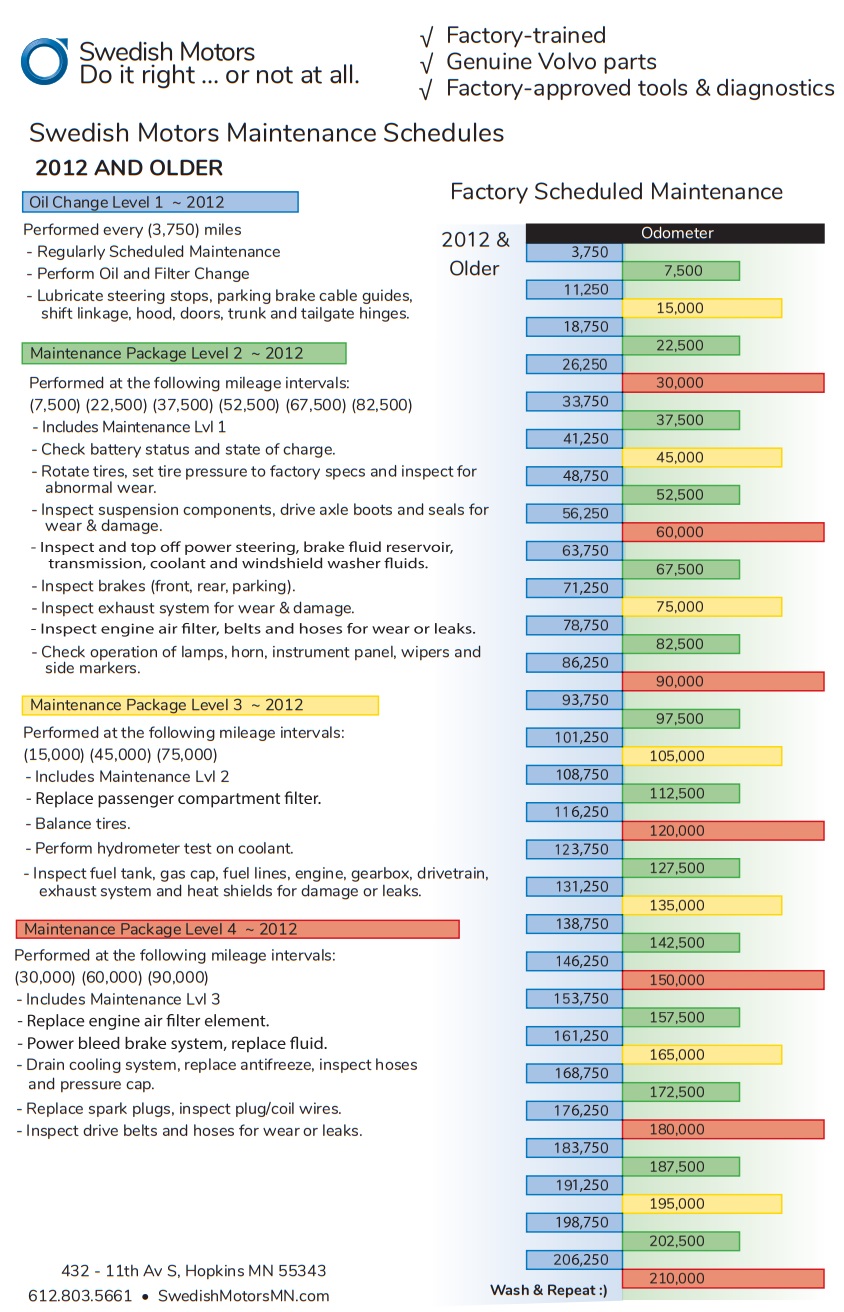 Want to learn more about predictive maintenance?
Click through to our mechanic tips and resources.
Mechanic Tips